North River Street Rock Collection
---
Cleveland, 1969-71
At the Plato - Gary Sedivy (vocals), Jamey Haddad (drums)
The North River Street Rock Collection was Cleveland's original 'horn rock' band, and one that could draw 1000+ people at the drop of a hat, playing covers and original material.
The NRSRC was founded, and fronted, by Bobby Huszar, who had been a featured dancer on the Upbeat show. The rest of the band included some of the Cleveland area's best musicians. Other than Huszar on lead vocals and trumpet, the band included Eric Janson (guitar), John Bellcon (bass), Jamey Haddad (drums), Rick Papaleo (guitar), Dave Eaton (trombone), Tom Slagle (tenor sax, keyboards, some horn charts) Lance Goldberg (trumpet), Phil Giallombaro (keyboards), and Gary Sedivy (vocals). Sedivy, who was not with the band for long, was from the Futuras, Giallombaro had been in the Choir and James Gang. Eric Janson had been in Freeport. Rick Papaleo was the brother of Ron Papaleo of December's Children. Most of the band members were from the east side suburbs of Cleveland. Rusty Pitrone was the band's main roadie.
At the Plato - L-R: Gary Sedivy, Bob Huszar, Lance Goldberg, Dave Eaton
The band played all over the Cleveland area, but were particularly prominent at the Plato. They also played the Agora, Corral, and Hires Lounge. The band's sets included songs by Electric Flag (a prime influence), Chicago, Ten Wheel Drive, Three Dog Night, and the Beatles, and a few original songs. It was the band's original songs (and popularity) that got them attention from Mainstream records. Bill DeArango was the North River Street manager and as with his other clients, December's Children and Henry Tree, they were sought by Mainstream for a record deal. However, the band didn't like the aspects of the deal and decided to pass. The band never released any records.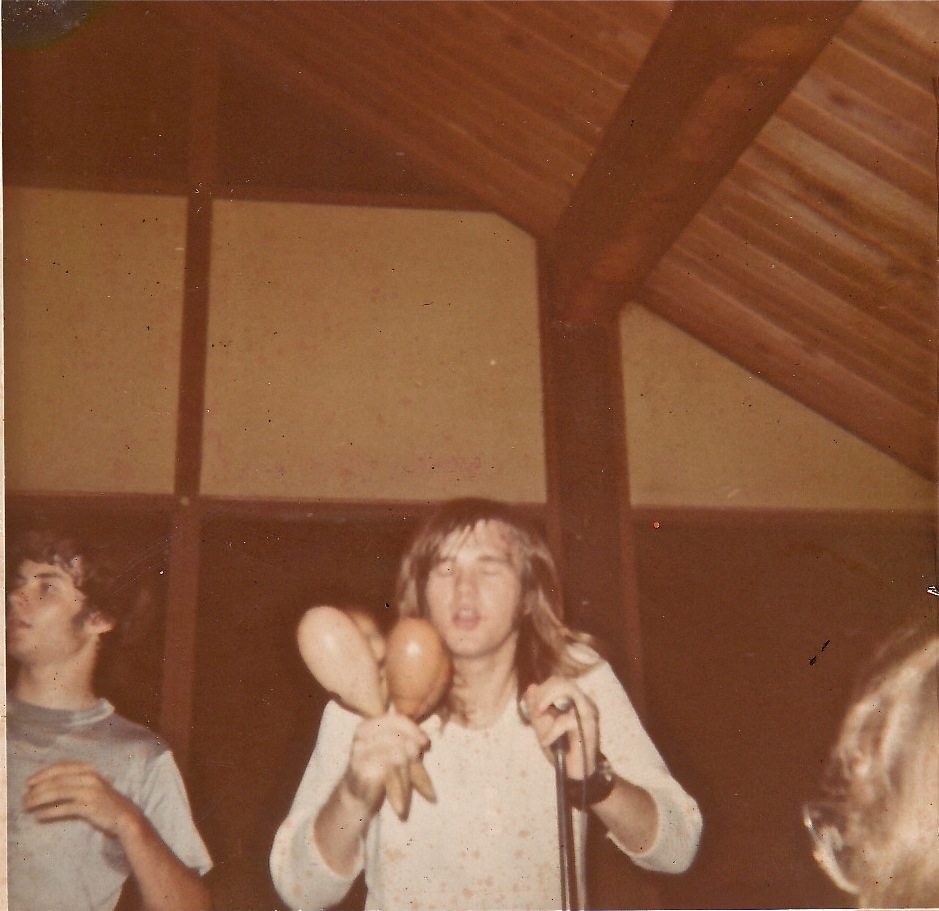 Lance Goldberg and Dave Eaton at Boston Mills
By personnel changes brought an end to the band, with Jamey Haddad already exited to play jazz, and Phil Giallombaro g
one to a short lived band called VooDoo. Jamey Haddad went on to become a world renowned 'world beat' percussionist, touring with Paul Simon and performing with many notable musicians.
Thanks to Jamey Haddad and Dave Eaton